KGUARD
®

International Ltd – Supplying Edge Protection & Fall Prevention Systems to the Construction Industry for 13 years.
The KGUARD
®

brand is synonymous with exemplary safety records and our products can be seen on construction sites throughout the US.
Our products are available to buy or rent.
KGUARD® Edge Protection Systems are so versatile, the exact specification products we use in the US are exported to many countries across South America, Asia and Europe.
KGUARD
®

specialties include Concrete Frame Edge Protection, Debris Barriers, Safety Gangways and Steelwork Protection.
KGUARD® Franchise Opportunities
Find out if a Franchise Opportunity is available in your location.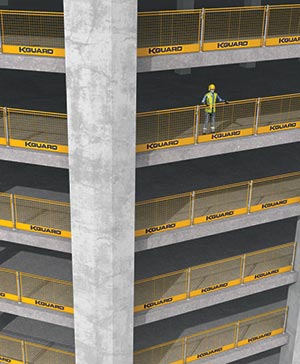 About KGUARD®
About KGUARD®
We are worldwide leaders in supplying Edge Protection and Fall Prevention Systems.
Our products are reliable, quick to install and offer real safety assurance.